Dining at Augustine Casino: Real Food and Amazing Value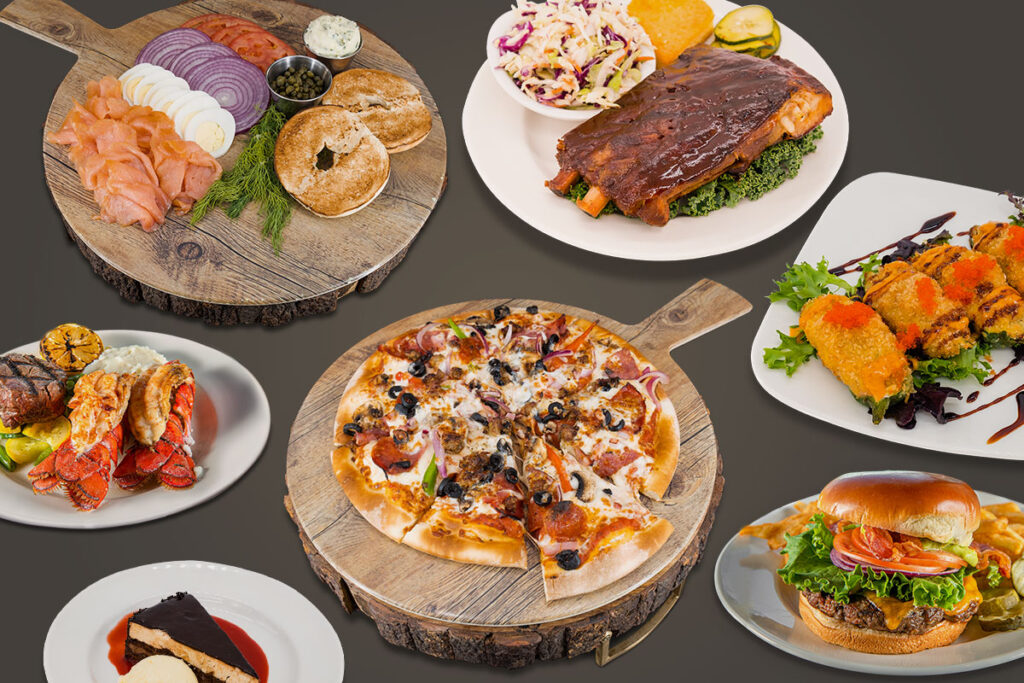 At a casino, no one wants to be on a hot winning streak and have to leave because they get hungry. A quick meal in the casino is ideal, giving players the chance to get back to the fun as quickly as possible, also with a full belly and a clearer head. But unfortunately, many casinos have gotten a bad name for their dining options. A mediocre buffet or some basic pub foods are common offerings, and they are uninspiring at best.
Not at Augustine Casino. Here you'll find amazing dining options that offer a range of delicious meals and snacks at great prices. You'll be coming back to the casino again and again, not just to try your luck, but also to get your favorite meal. Here are just a few of the options you'll find at Augustine Casino:
Café 54 offers an extensive menu with some of your favorite comfort foods, like country fried chicken, steak and eggs, and dulce de leche waffles. Numerous breakfast options are available, but so are a range of other meals and snacks, from steaks and burgers to pasta and seafood. You can pick up a quick sandwich or burger, or you can settle in for a fine meal of prime rib, lobster tail, or miso-glazed salmon, among others.
Café 54 also offers a range of healthy options, such as crispy brussels sprouts or buffalo cauliflower. You'll be able to enjoy healthy foods made with local ingredients, but you won't have to sacrifice on flavor.
Menyikish offers traditional Mexican food such as crispy carnitas tacos, menudo and ceviche. These are delicious meals with complex flavor combinations that will delight your senses. And you can get them all for an exceptional price. Come for your favorites or challenge your taste buds by trying something new.
A great cocktail is the perfect way to celebrate a win or even just to make your night more festive. Áyily Bar offers an extensive selection of cocktails, including signature drinks that will become your new favorites. Try the Strawberry Mezcaljito or the Jolley Rancher! Of course, hearty bar snacks like chicharrones, mac 'n' cheese bombs, and breaded shrimp are also available
Dine with Us at Augustine Casino
At Augustine Casino, we strive to make every aspect of your visit great, from your experience playing slots to our wonderful dining options. Our menus represent a diverse selection for all tastes, and they give you the opportunity to explore new and delicious cuisine. Yet the high quality does not come with a high price tag or a stuffy atmosphere. You can enjoy great food at amazing prices, and you can do it in a down-home family atmosphere where you'll always feel welcome. Visit us today to enjoy great people, great culture, and great food. And then try your luck at one of our slot machines to see if you can win big!